BLACK DIAMOND KARATE | SELF DEFENSE PROGRAMS
Black Diamond Karate of Landing NJ, 07850 training programs are designed to support various levels of physical fitness and motivation. We will meet with you and discuss what type of program suits your needs.

* Note training programs at certain times may require intense structured physical contact with one or more students and or instructors during normal training activities.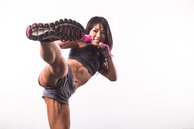 Women's Only Self-Defense
Age 16 +
time 45 - 60 min
Notes: No GI class (No Uniform)
This Class is designed for women only. The class structure is designed to be informal and interactive and will be offered on an ongoing basis. This allows us to cover questions and concerns specific to each person while developing the appropriate skills to handle different situations.
The standard set topics sets that will be covered are:
Situation awareness

Break Falls

Role Playing

Understanding Fear / Stress

Escapes

Basic weapons

Common counters to attacks

Developing punching and kicking Technics

Resource awareness / open discussions
---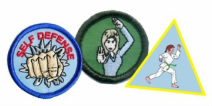 Grades 4-12
Ages 10 +
Time 3 hours
Both Girl and Boy Scout troops can earn merit badges. Troops can earn the following merit badges: the "Ambassador", the "Fitness", and the "Self Defense".
Call Black Diamond Karate today to set up your troop's seminar.
---